Solid Symposium 2023
Decentralised applications from health care to supply chains
Nuremberg, Bavaria, Germany, European Union
Thursday, March 30, 2023 (noon) — Friday, March 31, 2023 (evening)
Our colleagues from Fraunhofer IIS have published a video summary of the symposium.
Objective
The goal of the symposium is to provide a forum for early adopters from companies and public administration, researchers and the community at large to discuss the current state of the art around Solid (Social Linked Data), learn about best practices in enterprise applications and exchange ideas for further developments.
Solid provides an infrastructure for data portability and data sovereignty, which are important for Europe's strategic autonomy in the digital field.
Venue
The Solid Symposium takes place in the heart of the city of Nuremberg close to the Hauptmarkt, the main market square.
The meeting location is the JOSEPHS at the Augustinerhof Nuremberg, Augustinerstraße 19.
Sessions
Effects of Decentralised Health Data in Society, Politics and EU Data Initiatives
Session: Decentralised Health Care
How Personal Knowledge Graphs Could Revolutionise Our Lives
Session: Personal Knowledge Graphs
Talks and/or Posters on Trusting Decentralised Knowledge Graphs
See also: Trusting Decentralised Knowledge Graphs and Web Data (TrusDeKW) Workshop
Session: Trusting Decentralised Knowledge Graph Talks
Applications for Health Data Management with Solid
Session: Health Care Applications
Solid Potentials and Challenges in Industrial and Logistics Scenarios
Session: Potentials and Challenges
Decentralised/Personal Policy Modelling Hackathon
Sabrina Kirrane, Vienna University of Economics and Business, Austria
See also: Trusting Decentralised Knowledge Graphs and Web Data (TrusDeKW) Workshop
Session: Decentralised/Personal Policy Hackathon
Identity Management, Authentication, and Authorisation in Solid
Decentralised Query Planning Hackathon
Maria-Esther Vidal, TIB Leibniz Information Centre for Science and Technology and Leibniz University Hannover, Germany
See also: Trusting Decentralised Knowledge Graphs and Web Data (TrusDeKW) Workshop
Session: Query Planning Hackathon
Solid and Business
Hybrid Invited Talk and Discussion with a Google Knowledge Graph Engineer
Programme
All times in CEST.
Thursday March 30, 2023
Friday March 31, 2023
09:00 - 10:30 Slot 2 parallel sessions
10:30 - 11:00 Coffee break
11:00 - 12:30 Slot 2 parallel sessions
12:30 - 14:00 Lunch
14:00 - 15:30 Slot 3 parallel sessions
15:30 - 16:00 Coffee break
16:00 - 17:30 Slot 3 session
17:45 - 18:00 Closing ceremony
Registration
The registration system is closed, we are at capacity.
Sponsors
Bronze Sponsors
Silver Sponsors
Gold Sponsor
Organisation
The Solid Symposium is organised under the auspicies of the COST Action on Distributed Knowledge Graphs (CA19134), supported by COST (European Cooperation in Science and Technology).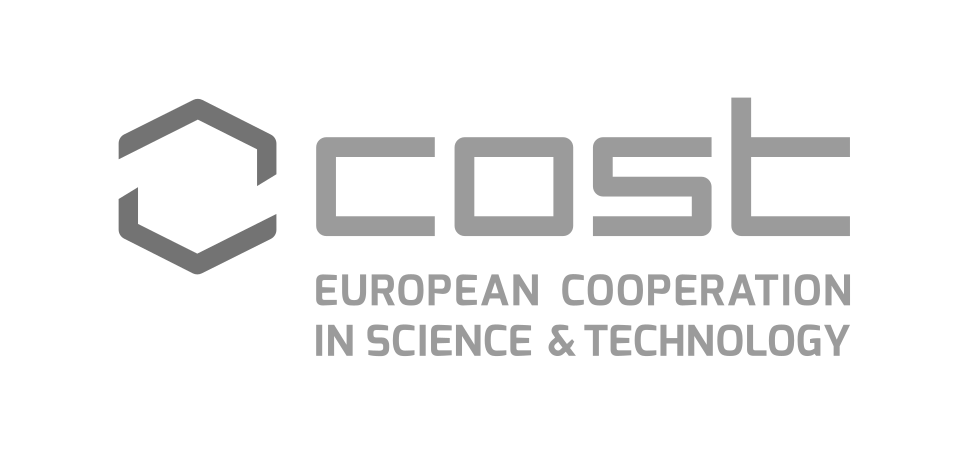 Local Organisation
Solid Community Code of Conduct
We as members of the Solid community pledge to make participation in our community a harassment-free experience for everyone, regardless of age, body size, visible or invisible disability, ethnicity, sex characteristics, gender, gender identity and expression, level of experience, education, socio-economic status, nationality, personal appearance, race, caste, color, religion, or sexual identity and orientation.
We pledge to act and interact in ways that contribute to an open, welcoming, diverse, inclusive, and healthy community.
In addition to this Code of Conduct, we adhere to the Positive Work Environment at W3C: Code of Ethics and Professional Conduct.
More on the Solid Community Code of Conduct.
About Solid
The motto of the Solid project is: "Your data, your choice. Advancing Web standards to empower people". The Solid specifications are based on (semantic) web technologies and follow a decentralised architecture.
The Solid architecture separates data, identity and applications. With Solid, users can store their data securely in Pods (Personal Online Data Stores). Everyone can set up a Pod. Different Pod implementations are available, and several providers offer to host Pods. Pod owners control access to their data via identities managed by different identity providers. Applications access and manipulate the data stored in Pods.
Such a decentralised architecture, where data, identity and applications can be managed by different organisations, works without any centralised component or platform. Thus, Solid provides the infrastructure for personal data portability and personal data sovereignty. Although Solid initially targets personal use, the specifications are quite generally applicable and, in our view, also very well suited for use in an enterprise setting.