Objective
The goal of the symposium is to provide a forum for researchers, early adopters from companies and public administration, and the community at large to discuss the current state of the art around Solid (Social Linked Data) and exchange ideas for further developments.
Solid provides an infrastructure for data portability and data sovereignty, which are important for Europe's strategic autonomy in the digital field.
Venue
The Solid Symposium will take place in the heart of the city of Nuremberg close to the Hauptmarkt, the main market square.
The primary meeting location is the Augustinerhof Nuremberg. As needed, we can also use the Ludwig-Erhard-Building at Findelgasse. Both places are a scenic six-minute walk apart.
We start on Thursday around noon. Thus, we have blocked a contingent of rooms for a stay from Thursday, March 30 to Friday, March 31, 2023 at:
Please be advised that there is a large trade fair until Thursday and thus hotel capacity in Nuremberg is limited. Ideally you arrive on Thursday morning. If you absolutely need to book a stay from Wednesday to Thursday, try to reserve a hotel room well in advance. You might need to look for hotels in the nearby towns of Fürth and Erlangen.
Timetable
Website ready for internal distribution by Oct 13, 2022
Sponsoring opened by Oct 15, 2022
Sessions (organisers and descriptions) finalised by Oct 31, 2022
Sessions detailed program finalised by Nov 30, 2022 (delayed)
Broad invitation for attendance sent out (mailing lists, Twitter, Solid World?) in December 2022 (delayed)
Sponsoring closed by Jan 31, 2023
Registration open by February 2023
Sessions
A session slot is about three hours with a 30 minutes break. We can run up to four sessions in parallel.
Session slot 1: March 30, 2023 afternoon
Session slot 2: March 31, 2023 morning
Session slot 3: March 31, 2023 afternoon
We plan to have a social event (Bratwurst!) on March 30, 2023 in the evening.
The role of the session organisers is to come up with content (panels, presentations, papers, posters, demos) and run the session in Nuremberg. That is, session organisers have to attend the symposium in person.
If you are interested in organising a session, please get in touch with the local organiser. If we end up charging a registration fee, each session gets 1 (in words: one) free registration.
If you think you can make a contribution to one of the sessions, please contact the organisers of the session.
Effects of Decentralised Health Data in Society, Politics and EU Data Initiatives
Session: Decentralised Health Care
Applications for Health Data Management with Solid
Session: Health Care Applications
Solid Potentials and Challenges in Industrial and Logistics Scenarios
Session: Potentials and Challenges
How Personal Knowledge Graphs Could Revolutionize Our Lives
Session: Personal Knowledge Graphs
Identity Management, Authentication, and Authorization in Solid
Access to data within a data pod by Solid apps is standardized by the Solid protocol, which defines authentication mechanisms, access control policies, and a RESTful API. Currently, identities are expressed using WebID, and authentication and authorization protocols are defined by the OpenID Connect standard, which defines how a client and pod interact with the trusted third-party IdM. The aim of this session is to present the concepts and protocols underlying these standards, to point out pros and cons, and to highlight possible future evolutions leveraging on blockchain, verifiable credentials and other enabling technologies.
Trusting Decentralised Knowledge Graphs and Web Data
John Domingue, The Open University, UK (main contact)
Aisling Third, The Open University, UK
Juan Cano, Universidad Politécnica de Madrid, Spain
Andrea Cimmino, Universidad Politécnica de Madrid, Spain
Ruben Verborgh, Ghent University, Belgium
Maria-Esther Vidal, TIB Leibniz Information Centre for Science and Technology and Leibniz University Hannover, Germany
Philipp D. Rohde, TIB Leibniz Information Centre for Science and Technology and Leibniz University Hannover, Germany
Sabrina Kirrane, Vienna University of Economics and Business, Austria
Knowledge Graphs have become a foundation for sharing data on the web and building intelligent services across many sectors and also within some of the most successful corporations in the world. The over centralisation of data on the web however, has been raised as a concern by a number of prominent researchers in the field. Data centralisation can lead to a number of problems including: lock-in/siloing effects, lack of user control over their personal data, limited incentives and opportunities for interoperability and openness, and the resulting detrimental effects on privacy and innovation.
A number of diverse approaches and technologies exist for decentralising data, such as federated querying and distributed ledgers. The main question is though what does decentralisation really mean for web data and Knowledge Graphs? What are the main issues and tradeoffs involved? How can decentralised approaches best be applied to solve the problems outlined above?
This workshop will bring together researchers and stakeholders to explore how we can decentralise data on the web and come to a common understanding of the benefits and issues associated with decentralised KGs. Whilst we will in general take a broad view of decentralised KGs and data we will treat trust as a key issue as: a) trust is a special concern for the wider community when it comes to information and data on the web; and b) trust (and verification and validation) becomes an issue when data is decentralised.
See also: Trusting Decentralised Knowledge Graphs and Web Data (TrusDeKW) Workshop.
Solid and Disruption/Business Models? (tentative)
@@@session description
Registration
We hope to offer participation either free of charge or at a moderate registration fee (see sponsors).
Until we open the registration portal in February 2023, please submit your email address to get updates and a notification when the registration opens.
Sponsors
Sponsors are linked on the website and the sponsorship level is mentioned. The sponsor logo is displayed with height: 4em and max-width: 20em, possibly in a carousel. Sponsoring packages are 500 EUR (bronze), 1000 EUR (silver) and 2000 EUR (gold). If we end up charging a registration fee, sponsors get complimentary registrations (bronze sponsor: one, silver sponsor: two, gold sponsor: four). If you are interested in sponsoring the symposium please get in touch.
Organisation
The Solid Symposium is organised under the auspicies of the COST Action on Distributed Knowledge Graphs (CA19134), supported by COST (European Cooperation in Science and Technology).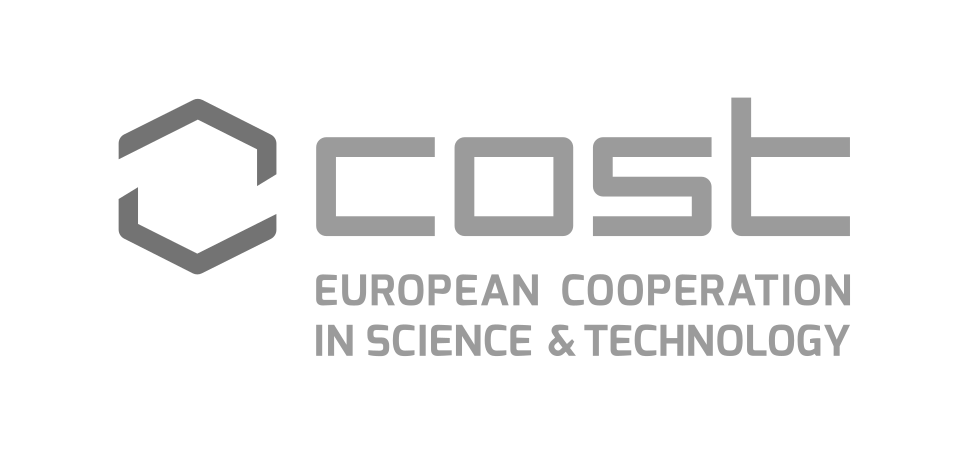 Local Organisation
About Solid
The motto of the Solid project is: "Your data, your choice. Advancing Web standards to empower people". The Solid specifications are based on (semantic) web technologies and follow a decentralised architecture.
The Solid architecture separates data, identity and applications. With Solid, users can store their data securely in Pods (Personal Online Data Stores). Everyone can set up a Pod. Different Pod implementations are available, and several providers offer to host Pods. Pod owners control access to their data via identities managed by different identity providers. Applications access and manipulate the data stored in Pods.
Such a decentralised architecture, where data, identity and applications can be managed by different organisations, works without any centralised component or platform. Thus, Solid provides the infrastructure for personal data portability and personal data sovereignty. Although Solid initially targets personal use, the specifications are quite generally applicable and, in our view, also very well suited for use in an enterprise setting.